Kindstuff Gallery-BOB MARLEY t-shirts-stickers and other reggae music stuff-lots of items being
added soon - 4/5/99-so check back soon-Bob Marley was and is a prophet-Bob's words will
live on forever-Check out the many images available here! Thanks for visiting! Be Kind!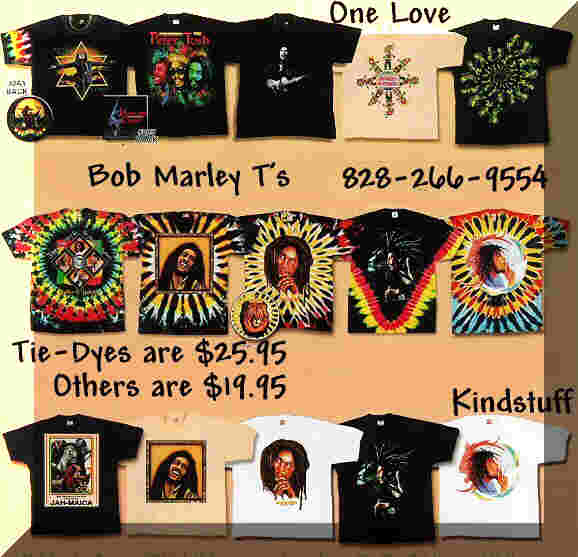 More Bob Stuff Kindstuff Home A Cool Grateful Dead Place
To order or to get in touch with Kindstuff Gallery
1. E-mail us at kindstuff@yahoo.com
2. Call us direct at 828-266-9554
3. Write us at 593 W.King St Boone,NC 28607
4. Or fill out form below and we will get in touch promptly!