TO SEE & BUY FROM ARTISTS

WE ARE KINDSTUFF-A SMALL COOPERATIVE OF ARTISTS THAT MAKE COOL THINGS TO SEE AND SELL.

t Thanks for coming in-there's lots more in store. We have handmade drums-all kinds of handmade candles-fine hand-printed art image T-shirts-locally produced music and much more.
&nbsp Y Our first featured artists are a family from Boone N.C. that make handmade ashiko-style hand drums. These drums are known as ONE LOVE DRUMS.
These are made in 5 different sizes, and all come with a beautiful tie-dyed drum head.Click on waterfall to view
a special gallery of these drums.E-mail @ kindstuff@yahoo.com for more information.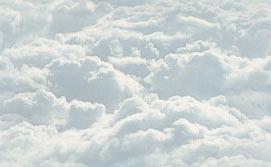 oOur 2nd featured artists are our friends at BACKPORCH DESIGNS. They make and custom design handprinted t-shirts with wrap around graphics. Some of their images include
suns-moons-kokopellis-musicians playing and more.Click on the clouds to view their page and cool art t-shirts.

Our third set of featured artists make cool batik style t-shirts and stickers. The are Tina and Steve of DYE THE SKY. Their shirts and stickers can be viewed by clicking on Sun icon at side.. Lots of Cool images including dancers-Grateful Dead-suns and more.
They make beautiful handmade crystal flutes that come in 3 sizes and sound great. Click on music to view their page of cool goodies.
>

Our 4th set of featured artists make very cool handmade batik T-shirts. They are known as COSMIC CREATIONS. These are done in bright colors with images of V.W. Bus-Suns-Turtles-Butterflys-Famous Musicians and more. Click on EARTH at right to see their cool page.

Our 5th set of featured artists make the coolest stickers available on the planet-Jeff Ginsburg & Friends . Lots of environmental images including dragonflys-butterflys-turtles-suns-moons and more Click on spiral at left to view their cool stuff. Mahalo.
Click here for next artist's page.
Call us at 828-266-9554 for more info.
Write us at 593 W.King St. Boone N.C. 28607 Thanks.
E-mail us at kindstuff@yahoo.com
This page has been visited
times.